Stellantis is committed to launching electric versions of its vans, but it doesn't stop there. The company aims to enable owners of existing internal combustion-powered vans to convert them into 100 percent electric vehicles. According to a report from Automotive News Europe, the company plans to introduce an electric conversion kit in 2024 that will transform its mid-size vans into electric vehicles (EVs). Initially, the conversions were intended for European markets.
In 2024, Stellantis will launch a kit that allows its customers to convert their conventional vans into electric ones
Electric vehicle conversion kits are designed to be more cost-effective than purchasing a completely new electric van, providing significant advantages to small businesses. Stellantis has yet to disclose the prices for the kits, but Peugeot has indicated to Automotive News Europe that they would retail for less than 20,000 euros. The exact battery specifications are also unknown. However, Peugeot has communicated to Automotive News Europe that the kits have a lower range than the company's new electric vans.
For instance, the Peugeot e-Expert, the fully electric version of the company's mid-size van, offers a maximum battery capacity of 75 kWh with a range of 330 km. The e-Expert has a single electric motor with 100 kW of power and 260 Nm of torque. Reportedly, the conversion kit is designed for what the company refers to as its K0 vans, which include the Peugeot Expert, as well as Citroen Jumpy, Fiat Scudo, and Opel/Vauxhall Vivaro.
The K0 vans have recently been refreshed rather than redesigned, reducing costs and ensuring that the conversion kits do not quickly become obsolete. Reportedly, Stellantis will convert the vans in its production facilities, but the entire process duration is unclear.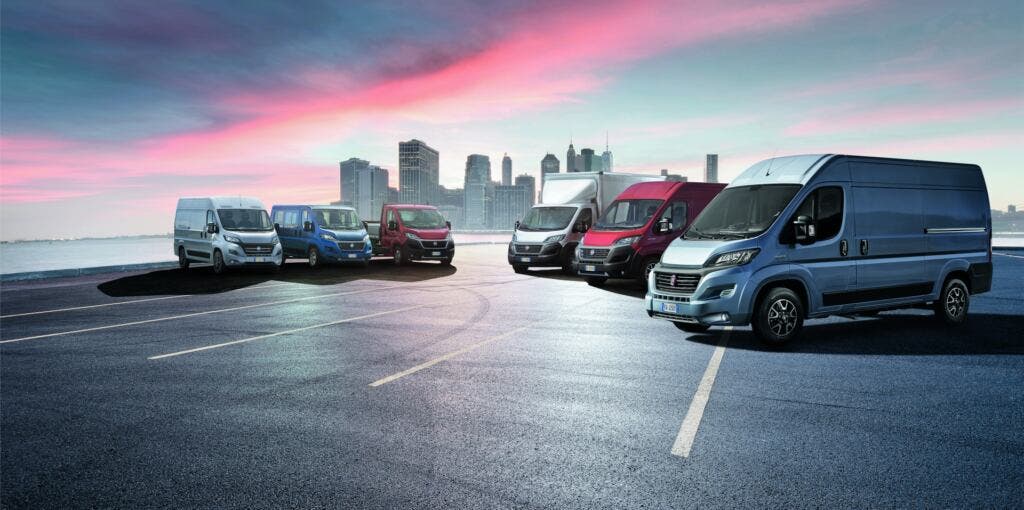 Stellantis' initial focus for conversion efforts will be on France. Reportedly, France provides substantial incentives, such as covering 40% of the conversion cost up to a maximum of 10,000 euros. However, this is contingent on owners not selling their vans within a year or 6,000 kilometers of completing the conversion.
Reportedly, Stellantis has collaborated with French conversion specialists Qinomi to produce van prototypes before full commercialization. Allegedly, the automotive group is looking to expand its circular economy initiatives, with used vehicles contributing to growth. Another component of Stellantis' circular economy plan is the recycling of used parts. Reportedly, the company aims to generate up to 2 billion euros in revenue by 2030 from its circular economy activities.